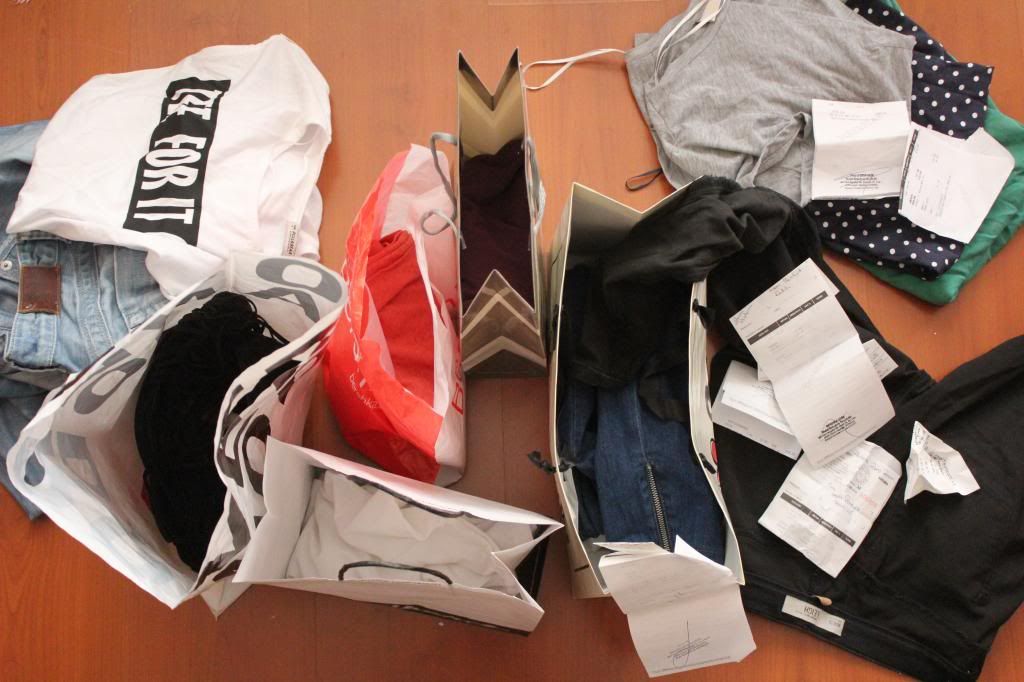 Tamam, o skinny pantolona gerçekten ihtiyacınız vardı.
Biliyorum, geçen sene aldığınız tişörtler yıkanmaktan eskidi.
Ve evet, kırmızı etiketteki fiyatla eski etiketteki arasında uçurum vardı, onu orada bırakamazdınız, arkanızdan ağlardı!
Gerçekten mi? Yapamaz mıydık? Yapamaz mıyız?
İtiraf ediyorum, eski bir jeanimin paçalarını daraltsaydım yenisine benzerdi.
Tişörtümü makine delik deşik yapmış ama zaten moda da bu değil miydi?
Sırf etiketi kırmızı diye ilgimi çekti, dolapta eskimek için poşete girdi.
Canımız sıkıldığında, günümüz kötü geçtiğinde, günümüz iyi geçtiğinde, sevgilimizden ayrıldığımızda, kızlarla buluştuğumuzda, indirim zamanlarında, pırıl pırıl yeni sezonda.. Sürekli alışveriş yapmak için bir bahanemiz var. Odanın her yerinde poşetler ve faturalar bulmaya başladık. Artık sürekli tüketir hale geldik. Kendimizi durduramıyoruz evet ama durdurmak istemiyoruz bile.
Sormamız gereken asıl soru şu; gerçekten dopdolu bir dolapla mutlu oluyor muyuz?
Çünkü ne kadar alırsak alalım hep daha yenisi, daha güzeli, daha ucuzu olacak.
Ok, you really needed these skinny jean.
I know, your t-shirts were so old.
Oh yes, this red price tag means it was super cheap, you should buy it and you did.
Really? Couldn't you live without shopping this much? Can't we?
I have a confession to make, I could have made some changes on my old jean than it would look like the new one.
My t-shirts were old, right, but isn't it fashionable on this way?
And this one with red price tag, I won't even wear this actually.
When we have a bad day or a good one, when we break up with our boyfriend, when the shops are on sale, when we meet the girls, we always have an excause to shopping! We can't stop ourselves and we don't even want it.
The question is, are we really happy with a closet full of clothes?
Because we can't buy them all. There will always be newer, prettier or cheaper ones.
iremB.